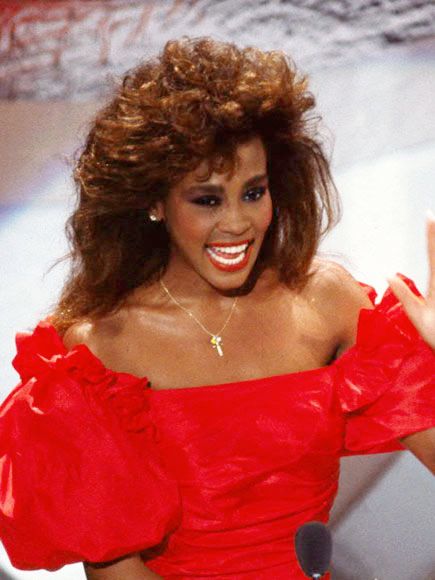 5x5 Clothing
RA RA
5x5 would like to extend a farewell to the great 80s Diva, Whitney Houston.
We all know her for her big big hair, wide shouldered suits, glittering dresses and full piece jump suits, in all glorious shades of neon.
So let's take a look at some of her best moments:
First, (pictured above) her red dress she wore at the 1985 Grammys. Off the shoulder balloon sleeves, dropped waist and tiered skirt. Damn. All hallmarks of 80s dress design.
Then, Whitney in her "I wanna dance with somebody' video from '87: Fabulous permed hair, full eyebrows, and gorgeous multi-coloured eyeshadows ranging from coral to blue. Yes!
Or how about Whitney at the American Music Awards from '86: a giant blue bow offsetting an asymmetric shoulder, with flowing beaded jewels. Just can't say no to that.
Ok, how about Whitney as just an average gal: oversized printed pull-over, tight denim jeans and calf-height boots. Dig it! Oh don't forget your bulky headband.
In homage to Whitney, let's give the divine gal some 5x5 love.
ps. god damn we need some more 'women of colour' on our blog!!